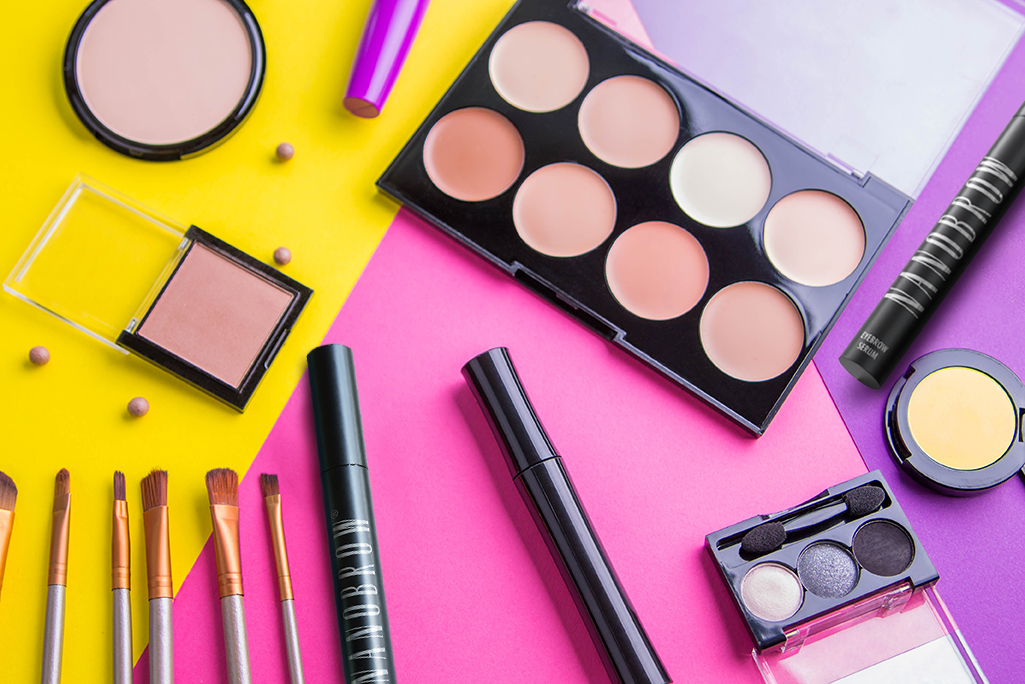 Do you know that every other woman isn't satisfied with either the look or shape of her eyebrows?
Indeed, naturally perfect eyebrows are rare. Just a few years ago, and for many years, thin and narrow eyebrows were considered as stylish. Luckily, this trend is now being superseded by full-looking and 'massive' eyebrows. Bloggers, vloggers and celebrities of all kind adore wearing such brows mostly because thick ones make us look more assertive and… younger. Yes, you got this right – bushy eyebrows take years off us. Now, when you realized this beauty hack, let's get to the point: How to grow beautiful, thick and voluminous eyebrows?
If it is castor oil that comes to your mind than… THAT'S BAD!
If it is eyebrow serum that comes to your mind than… THAT'S WONDERFUL!
Eyebrow serum is – when compared to other beauty products – really young. It was introduced into marked a few years ago. Still, despite being a fairly new product, eyebrow serum is surprisingly hard-working 🙂 Actually, a good eyebrow serum is able to fully rebuild, regenerate and fix our eyebrows within just 4-5 weeks. Those of you who have really thin and sparse eyebrows, and who keep constantly – and futilely – try to grow thick brows, well, you should seriously consider making use of Nanobrow – to me, this is the best, almost brilliant eyebrow serum. And I mean what I say because there were more brow serums that I tested – Nanobrow isn't the only one. In other words, Nanobrow appears to be more effective when compared to a few other eyebrows serums that I tested and know. Perhaps I should tell you this and that about the serums and additionally create a kind of the black list of eyebrow serums, but I'd rather focus on the good one, which is Nanobrow, obviously. Therefore, let me introduce you Nanobrow! Why is it the best eyebrow serum? How does it work? How much is it? What are the benefits of using it?
Nanobrow eyebrow serum: Product description
What captures our attention first is the packaging, right? So let's start from it. Nanobrow is a really well-designed beauty product and a twin sister of a commonly known and highly-rated eyelash serum, which is Nanolash. Surprised? Me neither. Is Nanobrow equally effective? It turns out that it is – it's formula contains high class ingredients.
Apart from the design, the list of ingredients used in Nanobrow was another thing that surprised me positively. This is a blend of a highly nourishing substances that wield a huge power – Baikal skullcap extract, ginseng, wheat, soy, panthenol and arginine that is recognized as being a really valuable amino acid for hair – all of the ingredients separately are known for having a positive influence on hair and its follicles, and when combined together, they create an incredibly powerful mixture. Trust me, there is no other thing that would improve the state of your eyebrows that this amazing, beautifying company! 🙂
Additionally, I like that the list of ingredients is short and thought-out. It's just solid, so to say. Not only is this eyebrow serum supposed to regenerate, encourage regrowth, darken the colour and add body to brows, but also it reinforces the follicles and improves the general condition and structure of hair. And this is exactly what Nanobrow does.
Another thing that I like about Nanobrow is its applicator – it isn't a thin brush that if I used it, I would spend ages on spreading the serum on both brow ridges. So, luckily Nanobrow comes with a small sponge applicator, almost identical to the lip gloss applicators. This sponge absorbs the optimal quantity of the serum that should be distributed on eyebrows. Just one glide is all it takes to supply the brows with the nutrients they need.
Nanobrow eyebrow serum: Benefits
Honestly, the effects are stunning! I was positively surprised that the state of my brows improved in such a short period. Nanobrow delivers quick results. It took me a month to notice that the eyebrows become thicker and stronger. After more or less 5-6 weeks my brow ridges started growing new, tiny brow hairs. Within two months my brows got full so I could redefine them and give them a new, more attractive shape that suits my face better.
Nanobrow eyebrows serum: Good sides
Quickly and effectively stimulates eyebrow growth, thickens the hairs.
Saves the brows after failed eyebrow sculpting.
Intensifies the color and moisturizes brows.
Has a perfect formula enriched with nourishing substances.
Regenerates and prevents brow thinning.
Is truly efficient and easy to use.
Comes with a pointy applicator that eases precise application.
Affects the follicles and reinforces them.
Is free from parabens, silicones and synthetic colorants.
Delivers the first effects incredibly fast.
Takes care of the skin that eyebrows grow out from.
Penetrates eyebrows and skin quickly, neither clumps the brows nor stains them.
The price per one tube is reduced when you order more than one Nanobrow.
Nanobrow eyebrow serum: Bad sides
I know that some of you may think that the price is a little bit steep but if you take into consideration its efficiency, effectiveness, quality and the fact that one tube allows you to undergo one full treatment – then you will understand that the price isn't as high as it may seem to be. Honestly, I think that Nanobrow is cost-effective.
<3 SUMMARY: WHAT I LOVE NANOBROW FOR <3
Speed of delivering effects – to me this is the fastest eyebrow serum available on the market.
Formula – well-thought-out.
Efficiency – lasts longer than a month or two as it is typical of regular eyebrow serums.
Price – it's not high when you realize that you can use it longer than other similar products.
Effectiveness – it works just wonderfully: Nanobrow nourishes, thickens, darkens and reinforces brows.
I guess, that's all that I wanted to tell you about Nanobrow. Now it's your turn:
Are you thinking about getting Nanobrow for yourself?
Do you use any eyebrow serum?
What are your thoughts concerning Nanobrow?
Are you satisfied with your eyebrows?
Leave a comment below 🙂